What if there was a virtual world, separate from our own, where people could go to escape? A world where they could be anyone they wanted to be and do anything they desired? That's the concept behind Metaverse, a virtual reality platform that is quickly gaining popularity.
But what is Metaverse? How does it work? And more importantly, what can you do with this information? This post is going to answer all of these questions as well as some others.
We'll explain what Metaverse is, how it works, and the different ways you can use it. We'll also discuss the potential implications of virtual reality technology on society as a whole. So if you're curious about Metaverse or virtual reality in general, keep reading!
What is Metaverse?
Metaverse in a Nutshell:
Metaverse is a new platform that allows for the creation and sharing of virtual worlds. In the metaverse, people are able to work, shop, socialize, and play in a graphical and hypothetical representation of this rich virtual world. The goal is to make it easy for people to create, share, and interact with these virtual worlds.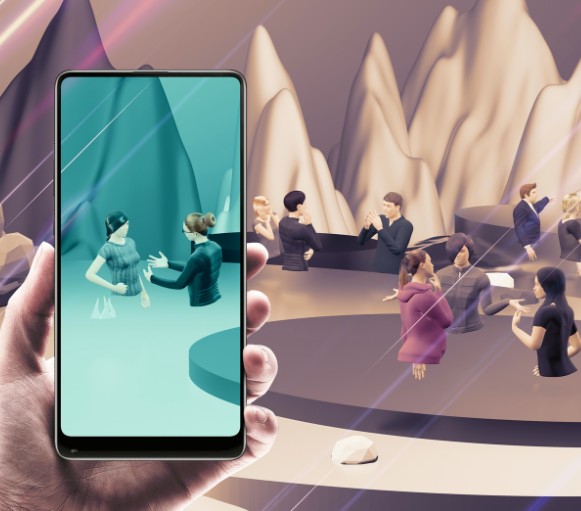 It is possible to do all of this without actually meeting in person. You won't just be on the internet but 'in' the internet.
Virtual reality is a type of technology that is characterized by persistent virtual worlds that remain in existence even when you are not playing, which is characterized by persistent virtual worlds that are referred to as the metaverse by companies. In addition to virtual reality, augmented reality involves combining elements of both the virtual and physical worlds.
Metaverse is designed to solve some of the biggest issues we face today, like increasing productivity and reducing costs.
For businesses, Metaverse offers an efficient way to connect with customers and employees across different platforms (like desktop computers, phones/tablets, and even smart TVs).
In addition to being more convenient for users, Metaverse also has the potential to reduce costs by eliminating the need for physical stores or online retailers. So far there are few concrete details about how Metaverse will work or what it will look like when it launches (although you can start imagining it right now).
But as technology continues to evolve at a rapid pace we can only assume that these details will become clearer over time. So whether you're curious about what's coming next in digital worlds or you're already invested in them – make sure you're up-to-date on everything meta!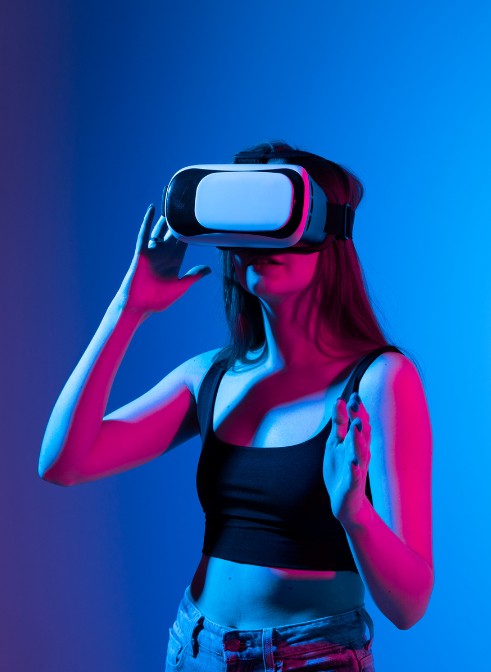 How To Access The Metaverse?
If you're wondering how to access the metaverse, then your smartphone is enough. As an example, Sensorium Galaxy's mobile app includes plenty of meta features that are currently available in the Sensorium Galaxy platform. There is only one caveat and that is that it might not seem to be much of a meta experience at all, since you will be missing out on the immersion aspect of the metaverse, which is what makes the whole thing so amazing in the first place.
However, if you want to get a taste of what the metaverse can offer, there are plenty of ways to do so. Choosing the right VR headset is perhaps the single most important decision you must make. You can use virtual reality headsets like Oculus Rift and HTC Vive or head over to websites like Second Life and Sansar (both offered by Linden Lab), where you can explore various worlds and interact with people who have created them.
In addition, there are a number of Metaverse-enabled games currently available on mobile devices such as Pokémon Go and Clash Royale. So whether you want to explore an alternate world or just take some time for yourself every now and then, Sensorium Galaxy has everything you need right at your fingertips.
How To Join The Metaverse?
It's time to pick a metaverse and dive in! Choosing the right one can be a difficult task when you have so many options available to you. But each digital world has its own unique charms, so you're sure to find the perfect fit for your needs. Most platforms also allow third-party creators (including users) to add their own content, so you can customize your experience however you like. So what are you waiting for? Pick a metaverse and start exploring today!
There are many different meteverses to choose from. These are some of the most popular metaverse platforms:
Remember that each of them has its own nuances, so be sure to explore them all to understand how your brand can be integrated into them.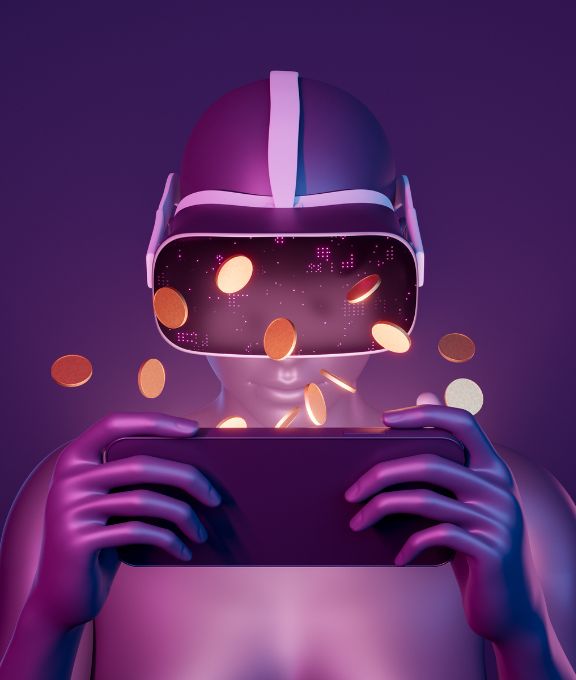 How To Invest In Metaverse?
If you want to buy metaverse NFTs, you will need a digital wallet that is compatible with NFTs so you can buy them. Once you have selected the metaverse in which you wish to participate, you will need to go to the platform where you can either bid on the NFTs that you want or buy them outright. The process for buying metaverse assets is simple but can be time-consuming because there are many different options available. You'll also need enough MVE (metaverse tokens) in your account to make a purchase
The price for any given type of metaverse asset may change at any time so it's important to stay up-to-date on market conditions before making an investment decision.
How To Buy Land In The Metaverse?
Metaverse Real Estate
With the ability to interact with other people, do business, make investments— and apparently buy land, the Metaverse is quickly becoming a popular destination for those looking for an immersive experience. There are a number of benefits to using the Metaverse. It is an excellent virtual reality system that has tools that can be used to build whole personalities and lives that run simultaneously with someone's physical activity.
There are two main Metaverse platforms, Decentraland and The Sandbox, which are the two major platforms where metaverse land is marketed and purchased, both based on the Ethereum blockchain technology. In other words, they are traded (bought and sold) as NFTs and are exchanged (bought and sold) with Ethereum.
There are some important steps you need to take while buying your land in metaverse
Metaverse platform selection
Setting up your cryptocurrency or NFT wallet
Integrating your wallet with Decentraland
Buying Ethereum through Binance and moving it to your cryptocurrency wallet
Choosing Your First Virtual Property in metaverse real estate
Is It Good To Invest In Metaverse?
Yes! It is as blockchain, augmented reality, cryptocurrencies, and NFTs are only a few of the technologies that are accessible through the metaverse. It is possible to earn high returns on the metaverse investment if it becomes widely adopted. In this area, there is institutional backing from investors, which could be a sign that investors are confident about it.
Despite this optimism, there are some risks associated with investing in metaverse as well.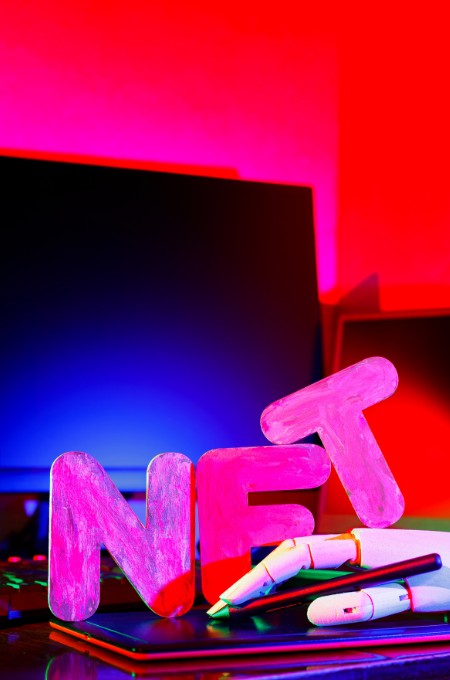 These include security concerns around digital assets, regulatory uncertainty surrounding virtual currencies and blockchain technology, and competition from established players such as Facebook and Amazon. However, given the potential rewards on offer, it may still be worth considering for those who believe in its long-term prospects.
What Is The Best Metaverse Stocks To Buy?
Several metaverse companies are contributing to the future of the metaverse, and it is a good idea to invest in some of them as part of your research.
This includes companies such as Meta (formerly known as Facebook), Unity, Matterport, Nvidia, Roblox, Microsoft, Apple, and many others. Metaverse companies are working on creating this future, and there are a variety of metaverse stocks you can invest in. Here's a look at the best metaverse stocks to buy:
Best Metaverse Crypto 2022
In 2022 there are 9 best metaverse cryptos to watch: Battle Infinity (IBAT), Tamadoge (TAMA), Decentraland (MANA), Sandbox (SAND), Terra Virtua Kolect (TVK) Highstreet (HIGH), Floki Inu (FLOKI) and ApeCoin (APE).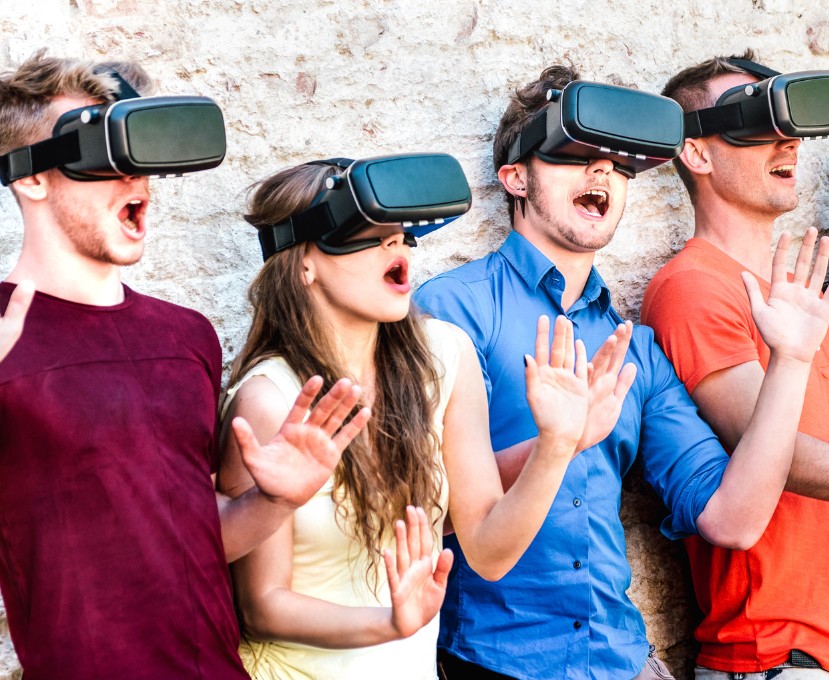 Metaverse Games
Metaverse is a new virtual reality platform that allows users to create and play games. The platform has tons of games in 2022, some of which are Fortnite, Axie infinity, Horizon worlds, minecraft, VRChat, Binemon and more.
Metaverse Games is the name for all the different types of Metaverse games you can play on the platform. There are many different game genres available including action-adventure, role-playing games (RPGs), social casino gaming and even sports simulations. You can also create your own game using the built-in editor or join an existing game with friends.
Final Verdict:
So metaverse it is! If you're reading this, chances are you're already familiar with the Metaverse. And now you have a clear understanding of what actually this new virtual world "Metaverse", is. We would greatly appreciate it if you could share and like our posts on the wall. It really helps us out! We hope that this article has given you a good understanding of what metaverse is, and some of the key features that set it apart from other blockchain platforms.