The crypto market, like many other markets worldwide, is currently going through a difficult time. Continue reading to learn why bitcoin is collapsing.
The popular cryptocurrency Bitcoin was sold off in June. Its value fell to $US17592.78 in mid-July – the lowest value since December 2020. Bitcoin's value has fallen more than 70% since November 2017, when it was at its peak of $69,000, and its price has tumbled this year due to the crypto winter. Major tokens' prices have plummeted.
Is the party over for crypto assets classes? Is it just a slight blip in the bear market?
Why did bitcoin crash?
Due to the current economic environment, Bitcoin's demand has declined significantly. Investors will avoid risky assets due to runaway inflation, rising interest rates, and the possibility of a recession. You could lose your entire investment in crypto because of its volatility.
Some analysts believe that Bitcoin's value is dependent on its desirability. If the price falls, expect the sale to continue. This could be a never-ending process.
Why is crypto falling today?
In June, cryptocurrency markets fell to a new low of 2022. The global crypto market cap fell below $1 trillion to $977billion. After crossing the $3 trillion mark last November, the global cryptocurrency market cap fell by more than $2 trillion. Nearly every top cryptocurrency is now half- or less expensive than its peak.
An immediate cause of the crypto crash seems to be a sell-off by investors due to increased inflation fears and paused withdrawals by Celsius crypto lending service. Investors continue to avoid riskier assets, which is also reflected in the stock market.
Cryptocurrency critics will point out the volatility of crypto, as well as complaints about the less-than-ideal behaviour we have seen in the space, such as price manipulations and toxic misinformation, tribal behaviours, and excessive risk-taking.
As a result, even big investors are being less free with their money. Many ordinary investors, not corporations or hedge-fund owners, have less money to invest in any investment.
Many people feel that an investment in cryptocurrency, which is volatile and unpredictable, is too risky.
It is not regulated or protected by the financial authorities. If you use your savings to invest, it loses value or you lose access, your money is gone.
However, as with any frontier technology the market will always struggle to price cryptocurrencies. There will be excess and under exuberance, but also overcorrection. This is normal and everyone who understands how markets work will recognize that education and time will help reduce volatility.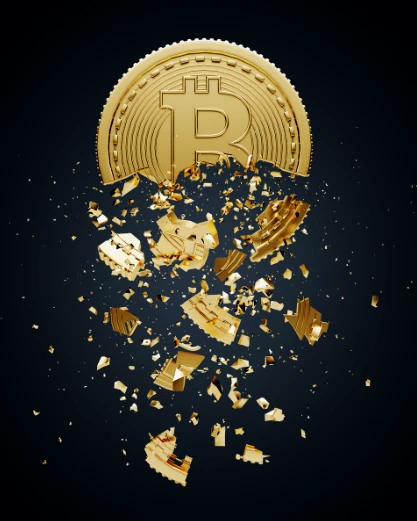 Is this a unique situation for cryptocurrency?
It has nothing to do with the nature of crypto technology, even if one forgets their biases. These actors will be attracted to any financial market that is overly regulated and has high levels of risk tolerance.
Is bitcoin on the verge of recovery?
At least so far, the leaders of cryptosphere have not been too concerned. They claim that this is normal and that a bearish market for crypto is not the same as one for stocks. The lows in crypto are much more extreme than the highs.
The crypto bear market usually draws down between 85% to 90%. Two prolonged crypto downturns in the past decade saw bitcoin lose over 80%, but it bounced back.
Bitcoin plummeted 83% during the 2017-2018 crypto bear market. It fell from $19,423 down to $3,217. The coin's value was $68,000 in November 2021. Bitcoin's value fell 82% between 2013-2015, from $1,127 and $200.
This time, however, is very different. A new macroeconomic paradigm is emerging, driven by the pandemic and war. After a 30-year absence, high inflation is back, and along with it tighter monetary policies. Central banks all over the globe are burning money and interest rates are on the rise. The age of abundant dollars is ending. This will result in cryptocurrencies being priced at a lower level.
What is the best way to turn things around?
It is important to remember that Bitcoin can only be stabilized if people still own it. Others would have to buy it again. This has been done before.
Crypto enthusiasts will tell you that now is a great moment to buy because it's inexpensive – but you have to wait and see it turn the corner. This is the way it has always worked.
They say that "the pump will always happen."
Attracting new money is easy with the persuasive stories of people who "got rich quick" and high-profile endorsements by celebrities.
Bitcoin may experience another crash before it recovers.
Fundstrat's analysis found that a final "washout" could cause the largest cryptocurrency to drop to $13,000 before it begins to rise. Bitcoin currently trades at around $20,000.
Conclusion
Crypto skeptics will call it "the end of crypto." But this type of correction has been done before. In fact, it has happened several times. Bitcoin's price plummeted in 2014 after the Mt. Gox exchange collapsed. In 2018, bitcoin's value plummeted by 80% due to hundreds of "initial coins offerings" (ICOs). Both cases ended in a market recovery, with crypto prices rising higher than ever before. Despite bitcoin losing 70% of its value since November 2017, it still has a higher price than the December 2017 peak.
This technology is inspiring others. Its ideals have taken root and it will take more volatility than current volatility to stop that. The core principles of crypto aren't changing and continue to represent individual freedom as well as self-sovereignty.