Cocktails are considered the best drinks to quench your thirst. Getting the best place or a bar where this kind of drink is offered can be hectic. This post will provide you best cocktail bar in the World in 2022. Have a look. 
Get to know the top 10 bars in the world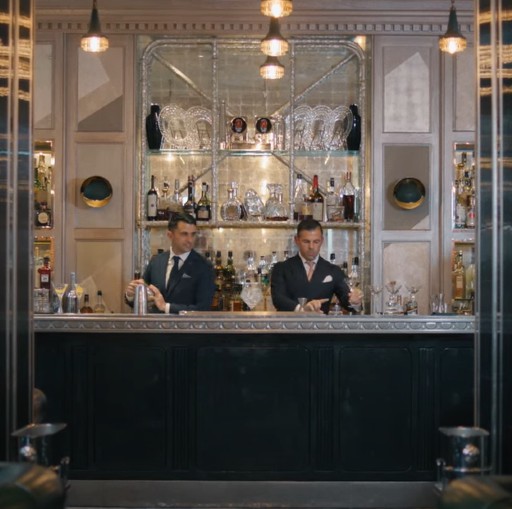 1. Connaught Bar, London
2. Tayēr + Elementary, London
3. Paradiso, Barcelona
4. The Clumsies, Athens
5. Florería Atlántico, Buenos Aires
6. Licorería Limantour, Mexico City
7. Coa, Hong Kong
8. El Copitas, St Petersburg Russia
9. Jigger & Pony, Singapore
10. Katana Kitten, New York
What is the most famous cocktail bar?
Lab 22 is the most famous cocktail bar. It is owned by Pajtim Tani Hasa, is a must-see, and just won the Siete Misterios Best Cocktail Menu Award at the World's 50 Best Bars in 2021.
The bar's interior design is stunning, blending modern style with a touch of elegance and providing guests with an abundance of entertainment and an unforgettable experience.
With a scientific approach to crafting cocktails, this establishment is one-of-a-kind. Each drink is combined, shaken, or served with a wow factor.
Bartenders have used fire and other mystical elements in the past, and this is a concept that is still prevalent today.
What is the Nr1 bar in the World?
The World's greatest bar, the Connaught Bar in London.
The Connaught Hotel in London's Mayfair neighborhood houses the bar.
"Mulata Daisy," the bar's signature cocktail, is created by Italians Agostino Perrone and Giorgio Bargiani and features rum and sweet liqueur, lime juice, sugar, fennel seeds, and other ingredients.
Although the core elements of Connaught Bar remain classic and traditional, the company's leadership is always looking for new methods to push the envelope of creativity and delight our customers.
The bar's menu is updated annually, so it never becomes stale.
Which country has the best bars?
Singapore topped Asia's rankings, with four bars being ranked among the World's finest, an outsized performance for the city-state home to over 5.7 million people. Tokyo recorded three bars on the list, while Hong Kong and Taipei each had two.
Get to know the most interesting bars in the World?
1. The Bellwood
Entering Tokyo's The Bellwood is like stepping into a historic Japanese coffee shop from early in the twentieth century, known as Kissaten in Japanese. The chic drinking hole's stained glass nameplate and hardwood seats and tables are ideal examples of how to combine old and contemporary design.
2. Alux Restaurant and Lounge
Alux Restaurant and Lounge is located in Playa del Carmen, Mexico, and takes visitors through a network of natural caves on the Yucatan Peninsula. Enjoying a drink in a 1000-year-old cave is a sight to see.
Elegantly constructed flooring and seating arrangements contrast with the rustic, unspoiled walls and natural flora to give the space a more welcoming feel. This lounge bar also offers private VIP vaults where you can spend quality time with your loved ones.
3. Ithaa Undersea Restaurant
Imagine drinking wine or champagne as a school of fish swims by you in the background of a beautiful marine environment. The Ithaa underwater restaurant at the Conrad Maldives on Rangali Island is precisely what takes place.
4. Milky Way
This Montreal bar's name implies that it will take you to another universe. A dark spiral staircase leads up to a bizarre bar with skylights decorated with jungle animals.
No reservations are required, and there is no guest list at this sprawling wine bar with a diverse cocktail menu. There is a limit of six people per group at Milky Way once there is a queue.
5. Rock Bar
The Rock Bar at the Ayana Resort and Spa near Jimbaran Bay in Bali is a great place to watch the sunset. Rock Bar Bali, perched 14 meters above the pristine beachfront of Jimbaran, is regarded as one of the World's most beautiful bars. Enthusiastic revelers may reach the cliff-top bar by an open cable vehicle.